Problem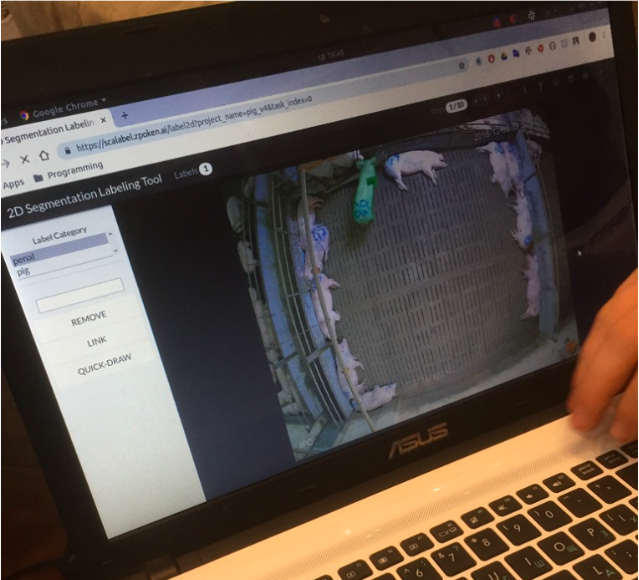 The productivity and ultimately the cost of the pig meat production are shaped by a number of factors including:
The productivity of the labour force

The effectiveness of pig fattening including the feed conversion
In order to monitor the effectiveness of the pig fattening, optimal feed conversion should be achieved. It requires regular measurement of the weight.
In order to weigh pigs on the farm, animals must be relocated to the weighting chambers. As a rule, it requires the manual work of two people and several minutes per one pig.
Animal stress negatively impacts the fattening process. It can be caused by any human intervention, the tail biting etc. While not perceived by humans, human intervention leads to the animal stress and drastically lowers the speed of fattening process, thus making it less economically viable.
In order to prevent the tail biting, the behaviour of animals should be constantly monitored.
Overall, the effective pig farm management needs precise prediction of the output of fattening process.